DISCLAIMER: This web blog is the ORIGINAL SOURCE FOR INFORMATION REGARDING VAN LOON COMMONS and the result of extensive research and analysis conducted by its writers AND is not sanctioned by the current BOD at Van Loon Commons Condos (nor would it be of any value if they did)  The authors are pre-construction owners and their family members who are invested for the long term and will likely be owners long past any current BOD members.
1st, we have to say that the most recent Board email, suggesting that owners report Violators hit the height of PATHETIC!!  How about put the mirror up with your 2 or 3 dogs, the ladder on the side of your building, the power tools that are against insurance regulations and let's not go there on the rest yet. Otherwise, we congratulate the owners in 1105 who had a party going till 2 am last week with the lanai doors open!  People were still showing up at 1am. Retirement!  Whooo Hooo!
So Van Loon owners… you want to know about the "troublemakers"? Some owners just call the troublemakers direct.   Tomorrow, (01/23/17)  the Board is going to put on a presentation and tell you why they are (once again!) terminating a management company or being terminated by a management company.  They may tell you about "certain owners" causing problems. Or they may tell you how the accounting records weren't correct. (An issue that will be developed in due time ).  It is always someone else.  Remember Jon? And then it was Lucia?  Or the Hutton's?
The election was held on 01/18/17 despite the denial from candidacy of 2 owners who had objections to charges put on their bills in 2016 ( and had both been candidates in 2016)  and then Late Fees added that were ILLEGAL, meaning exceeding the Florida statutory limitation.
Both owners were protesting the charges and one sent a written inquiry to Associa's Christine Corrigan, our 9th our 10th CAM since March 2015.  Ms. Kristie Mace, an attorney for the "Legal Team" at GAD, replied that no late fees were posted on such and such date".. ..That was not the question.  It was that the protested amount   (put on our account by an unnamed observer of our suspected misdeeds) of $90.10 had grown to about $95 after months of being paid off with our dues check, then interest being added to the remaining unpaid dues, then repeat at the next quarter, and repeat,,, about a whole dollar interest a month.
Then, a $53.25 Late Fees was added on 11/11 and 12/11 bringing the balance to 183.50 for which an attorney letter was sent saying "you are not eligible for the election" and "we held a meeting to remove you from using the amenities".  What did this cost Van Loon?  We will let you know when WE PAY to get copies.  If you voted for this Board and and don't check the facts…..not going to say it.
What is the problem with those late fees?  Google Florida Chapter 718 limitations on late fees. 25 or 5% of OUTSTANDING BALANCE!  We are not A LEGAL TEAM or licensed CAMs but the statutes are easy to understand.  Guess who else had them added?  (The other former candidate)
The Board does have a Collection policy but it was not followed from Day 1.  There is supposed to be a "Did you forget?" letter.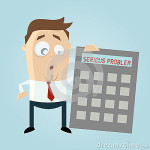 We don't know whether the Board explained that there were other candidates who were rejected such as the one who was charged $233 for 4 batteries to be changed and refused to pay that amount.  See where it says "agreed to  $65".   Van Loon – Battery Change
Did you ever take your car for an oil change and then pick it up and have them tell you they replaced the brakes too?  Or was it the tires?  Or the wires? Would you pay????
There is so much more going on at Van Loon; some that we cannot share at this time and some that we may as time permits.  The Board and the "Legal Team" was aware of issues with the election and candidates who were objecting to their removal due to incorrect account statements and chose to  withhold response to us until January 12th.   On that date, the attorney responded that we were correct (We knew that-  why did it take 4 weeks, a denial from the election, 2 attorneys, 1 CAM, 1 meeting to remove our amenities we don't use and 4 letters sent by regular and certified mail AND email? ) and that all Late Fees were removed from both candidate accounts and interest.  Why the interest?
Will there be another Board meeting to tell the owners that the bills were incorrect? (Rhetorical)
2016 DEC 21 – Van Loon Receipt – Late Fees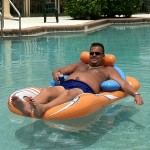 The above picture was from the "good days"… before the Perv Cams that the Board attorney sent us a letter explaining why Board members need to watch them from time to time.  We  have discussed the issue with numerous folks who are in security or law enforcement or other professions and haven't found anyone yet who finds it normal.  We would not have bought our condo if we saw those cameras and were told we would be spied on by on.   Floats are now outlawed too.  The Board is making it better!
Be a responsible owner – study Chapter 718, then the Condo Docs, then the Bylaws.  Then read other sources.  Don't be a Bobble Head!