DISCLAIMER: This web blog is the ORIGINAL SOURCE  – and – NOW ONLY SOURCE – FOR INFORMATION REGARDING VAN LOON COMMONS and the only apologies made by the owners are to their dear family members for our buying a CONDO IN FLORIDA.  
UNDER CONSTRUCTION: always in process!  We have been busy with our growing family, work and traveling to places other than Van Loon.  We now have 4 Grandsons and 1 Granddaughter, all 5 and under and another (no gender known yet) on the way.  Life is good and we are thankful.
At Van Loon, not much has changed unless refreshed mulch excites you and directional arrows and STOP painted in the parking lot.  Meetings are still only advertised by posting on the building bulletin boards. (Minimum state requirement, state does not prohibit updating procedures from 1960, Boards do)  Not here?  Oh well, too bad for you.  Email is used by the Board to send communications when they care to share but not fully to advise of meetings or provide the minutes from.
The PDF below shows the changes in the 12 or so years since Van Loon was built using tax records of sales prices and turnovers.  Since 2006, we watched Van Loon sale prices skyrocket, crash and now normalize.  The result is a community with condos that are virtually the same in construction but vastly different in cost to owners.  When one has more invested than their neighbor (significantly), there are different economic classes in the same community.  Each are assessed equal dues for the amenities (currently about $400 a month) or Special Assessments for unbudgeted, unplanned events and have an equal vote (say) in "company business".  It is good to see the prices climbing however those in charge of the finances are still those with the least invested. The links below show the changes from 2005 to present.
Note: On vacation, might complete Friday Morning.  We have places to go and people to see but more to share.
We spoke with a friend this week (2018) about his association in Fort Myers Beach and how he was being assessed $8,000 for the Board's having spend their $1 million of Reserves on projects and needing to replenish it.  How can this happen?  Van Loon just voted to allow its Board to "borrow" from time to time and a couple years back voted to not dedicate reserves to specific projects.  Who of the ownership is going to have any idea what is going on? To our knowledge, we are the only owners who ever asked to review any actual financials; even the current BOD President told us that we were the ONLY ONES like it was a bad thing and went to the attorneys each time we asked.  That is sad, really.  We repeat: copies should be available for inspection IN THE CLUBHOUSE OFFICE – not at a rotating management company office 20-30 minutes away.
The turnover of condos at Van Loon has been increasing lately but it is really disturbing to see sales after owning 3 months or less. There are 2 right now with that situation and it is likely they were not prepared for the Van Loon "Welcome Wagon.
To Be Continued When Time Permits or We Feel Like it
Water Meter Tags:  Why were they put on in Jan and not in 2014??
Pam Decraene's 4 Minute Voice Message to the Huttons on January 30th.  ???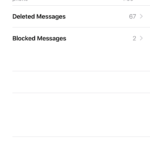 2019 – Changes since 2005 by Building